Re-engage and convert
It's highly unlikely your customers will convert on first interaction with your brand (website, social media, radio, TV, billboard etc). In-fact, "The Rule of 7" states that customers will only convert after interacting with your business 7 times, whether this is seeing an advert, reading an article, visiting your website, receiving an email etc.
Of course, there are always anomalies, sometimes customers may convert on the first interaction, but 90% of the time it will take multiple touch-points interactions for a customer to eventually make the decision to purchase from you - this is even more evident with high value purchases i.e. car sales.
Re-marketing is a fantastic way of re-engaging leads you know are fairly warm already. They've already visited your website so it's fair to say they have some interest in purchasing a car, which means they're further down the sales funnel than leads that have had no interaction with your business.
We drill down into multiple audiences that have interacted with your business online and serve highly targeted adverts through industry leading software across multiple platforms.
How Facebook influences consumer purchasing behaviour
of consumers convert during their first visit to a website
more likely to convert compared to those who aren't retargeted
of customers will return to a site through remarketing
higher click through rate than display advertising
Source: ReTargeter, Software Advice, InvespCRO
The automotive path to purchase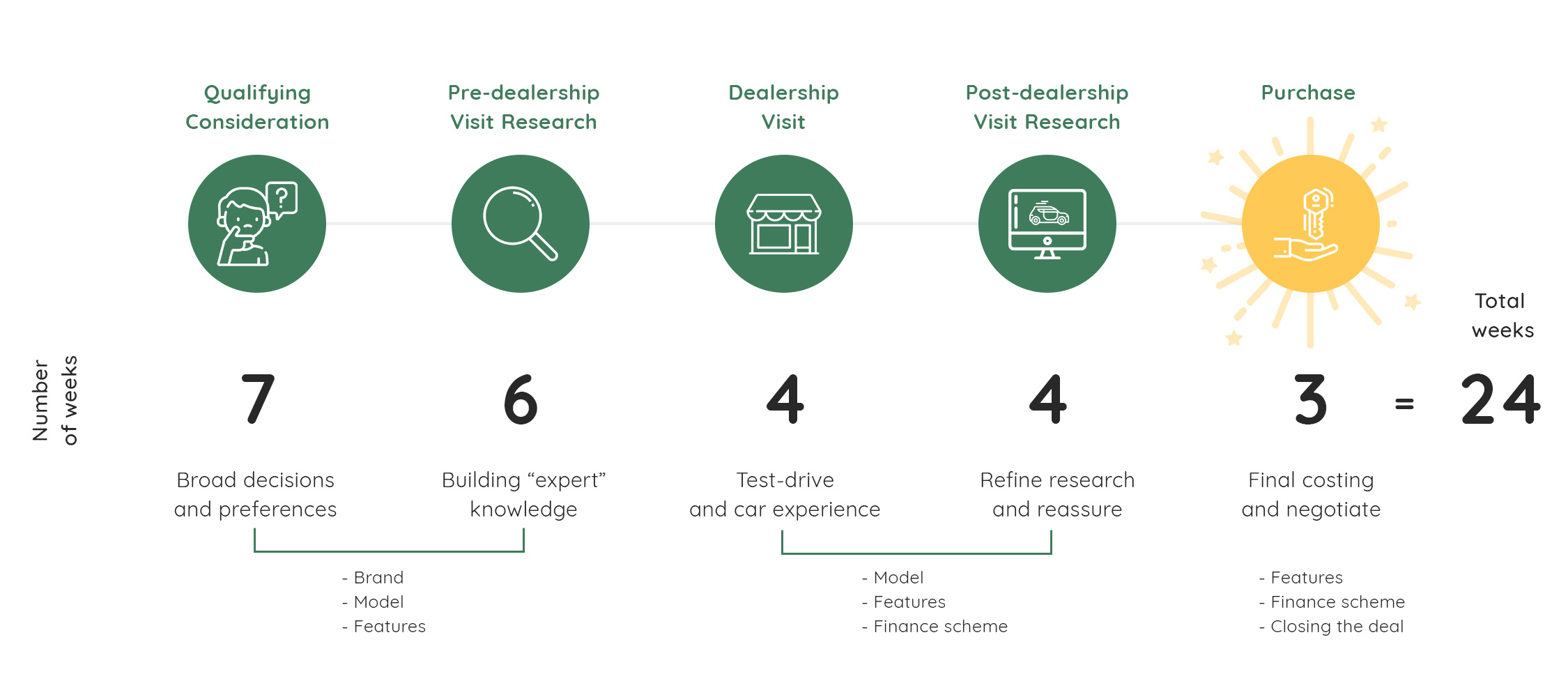 Let's get the tyres rolling, shall we?